CG Visualisation
Highly-detailed models help us to see, experience and understand complex subjects.
How it works
CG can be broadly applied to a wide range of applications, breaking down barriers and giving users a deeper experience with product visuals, virtual tours, explainer videos, interactive sales tools, simulations, and more. With high-speed internet and powerful render technology now at our fingertips, computer generated content has never been so realistic, effective, and engaging.
Example project
Our expertise
We are experts in taking complex CAD data and producing photoreal content. This can be utilised in motions graphics, 360 video or real time game engines, and run on desktop or mobile in virtual or augmented reality. Using photogrammetry and 3D scanning, we can create models where data doesn't exist or isn't available. With clients like Audi and Skoda, and working in industries such as pharma and healthcare, we've built a strong portfolio of complex modelling with unrivalled user experience.
Talk to us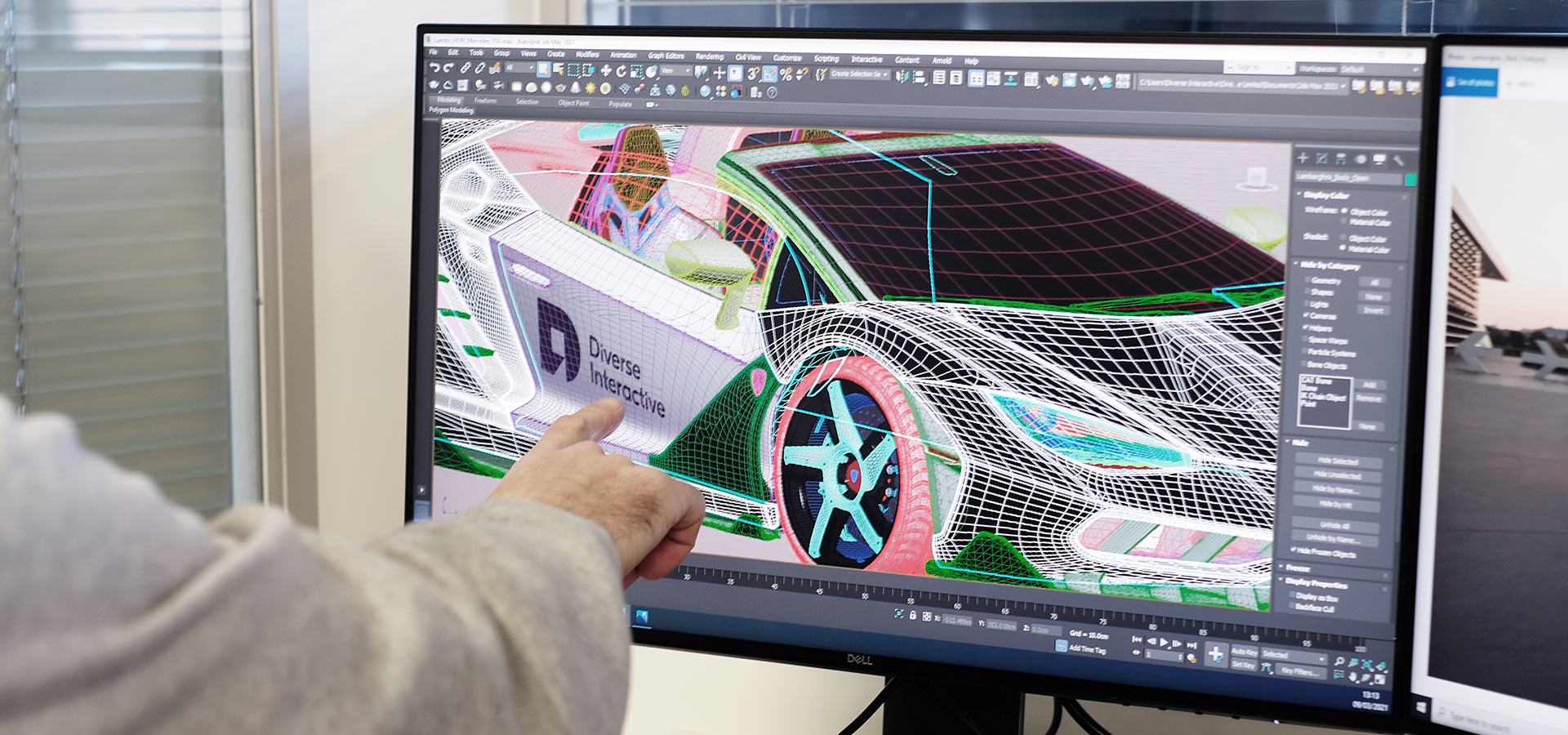 Bring your project to life with world-class photo-realistic CG visualisations.
Ready to talk?
There's never been a better time to look at how digital experiences can connect you with your audience.